Home

For the time being, By-Sas has not been affected by the corona virus and I can continue to send your orders. As always, I work hygienically and the items are now cleaned extra befor they are send.
Stay safe and take care, love Sas
You can also find By-Sas at the Poush store in Noorwijk aan Zee, Hoofdstraat 98. This store is just 500 meters from the sea, in a cosy shopping street. You can olso find me at the poush store: Frederik Hendriklaan 230, The Hague
With a gift voucher you make everyone happy!
This voucher will be nicely wrapt with a little gem attached.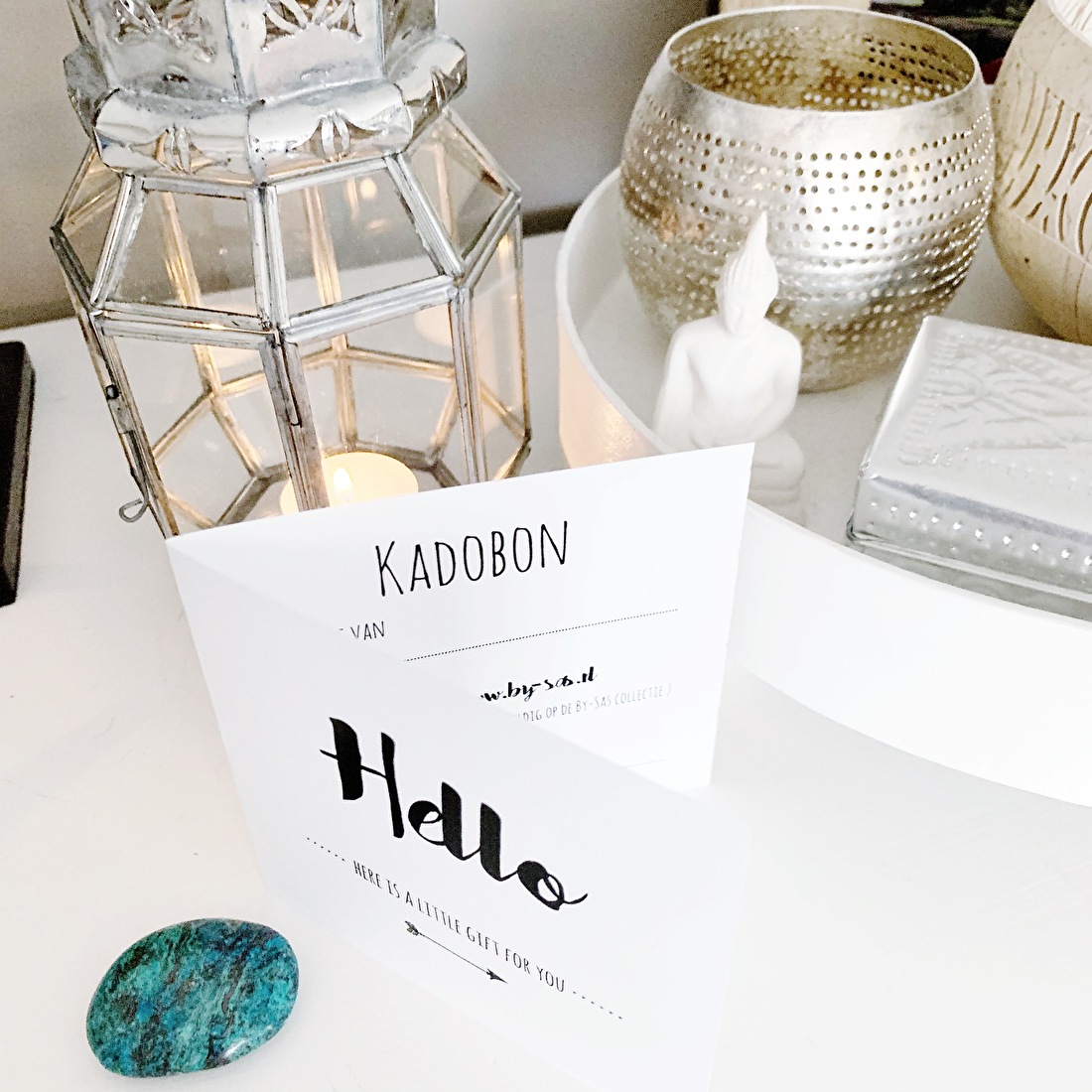 Wrap it up please! In a hurry?! Or just not into wrapping? By-Sas offers you this free packaging. All you have to do is let me know.